Invest In Dominican Republic
The Dominican Republic is recognized as a leading tourist destination with over 300,000 miles of beach front and five international cruise ship ports. As the second country in Latin American and the Caribbean leading in connectivity in terms of transport, logistics, and telecommunications infrastructure, the Dominican Republic has a strategic geographical location with links to the America's and the rest of the world having over 270 international flights daily through eight different airports and twelve seaports that allow for goods to be transported worldwide in less time.
In the last semester, there has been a 6.1% increase in tourist flow to the country and a 6.7% increase in Gross Domestic Product from January to June of 2018 in comparison to the same term in 2017. The Dominican Republic has one of the lowest inflation rates in the region, projecting a 4% figure for 2018. There are tax incentives for investments with exceptions up to 100% in internal tax payments, income taxes, incentives in free zones, and releases of payment of bank fees. On top of tax incentives for investments, there are multiple international trade agreements (see International Trade Agreements tab), benefiting international business on a large scale. Recent agreements with the Chinese government are underway that will increase the influx of tourists and investors to the country.
The Dominican Republic is a historical and cultural country with a stable and secure legal and institutional framework perfect for foreigners looking to invest. 
Investing in the Dominican Republic tourism sector brings benefits beyond a constant flow of tourists to the island. The boom in tourism began in 1971 when a law was put in place that granted incentives to investors willing to risk their capital in a new country that, at the time, was ranked low on the destination location scale for tourists.  
Nowadays, the Dominican Republic is an undisputed leader in tourism and foreign investors still receive incentives benefiting continued investment in the tourism sector.  Law 158-01 of Tourist Incentive, modified by Law 195-13, grants investors wide tax exceptions for a period up to 15 years for new projects that meet an established set of requirements.  
These incentives favor new investments in the following tourism outlets:  
Hotel facilities, resorts, and hotel complexes

 
Construction of facilities for conventions, fairs, international congresses, festivals, shows, and concerts

 

Construction and operation of amusement parks, ecological parks and theme parks

 

Construction or operation of port and maritime infrastructure at the service of tourism

 

Constriction or operation of tourist infrastructures, such as aquariums, restaurants, gold courses, and sports facilities

 

Small or medium-sized businesses whose market is mainly based on tourism (handicrafts, ornamental plants, tropical fish, breeding farms of small endemic reptiles, etc.) 

 
Construction of basic infrastructure for the tourism industry, such as aqueducts, treatment plants, environmental sanitation, garbage collection and solid waste

 

Tourist accommodations or other facilities that complement them, such as villas, lots, apartments, mooring for boats, etc. 

 
As for existing hotels and resorts, those with more than five years of construction benefit from a total exemption from the payment of the transfer tax of industrialized goods and services (ITBIS) on equipment, materials, machinery, and personal property necessary for the modernization and renovation of its facilities.  
Hotels and resorts with over fifteen years of construction being rebuilt or remodeled in over 50% of their facilities also receive the same advantages of tax exemptions as new projects.   
CONFOTUR: The Tourism Development Council  
The Tourism Development Council (CONFOTUR) is a governmental institution in charge of examining and approving the applications of investors and companies wishing to take advantage of the provisions of the Tourism Incentive Law (Law 158-01), and to supervise the investor's and/or company's compliance. Once CONFOTUR approves an application, the investor must initiate the work of the approved project in a sustained and uninterrupted manner within a period of three years. Failure to do so results in a loss of all benefits of the law.  

The Dominican Republic has experienced one of the highest growth rates in the region over the last few years driven by the tourism and real estate development sectors. As a middle-income country, significant inequalities still exist with nearly one-third of the population living below the poverty line; however, the country has made significant progress in this area. 
Economic growth has been stimulated by the recovery in the U.S., the low petrol prices, the credit growth, and a developing dynamic employment market. Due to the rise in overall tourism and in private consumption, economic growth is projected to remain strong in 2018 with the country already experiencing a 6.7% increase of the GDP from January-June of 2018 in comparison to the same term in 2017.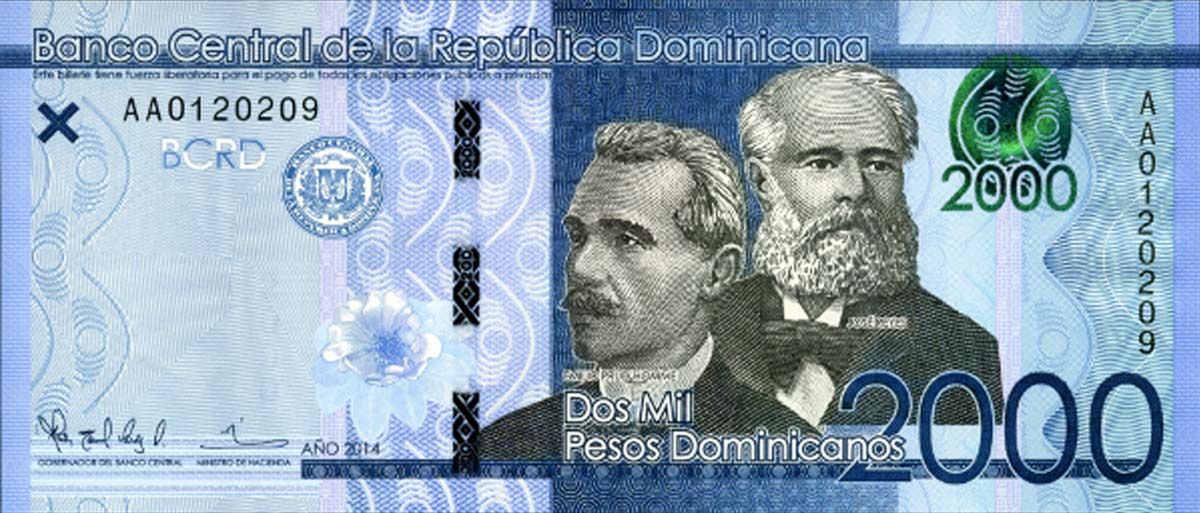 The Dominican Republic is a representative democracy following the classic model of the division of powers into three branches: Executive, Legislative, and Judicial. Every four years, elections are held 2020 being the next election period. The country has a modern Constitution, enacted in January 2010, and in June 2015, a new amendment was added to the Constitution authorizing the President to run for consecutive terms.